Product Description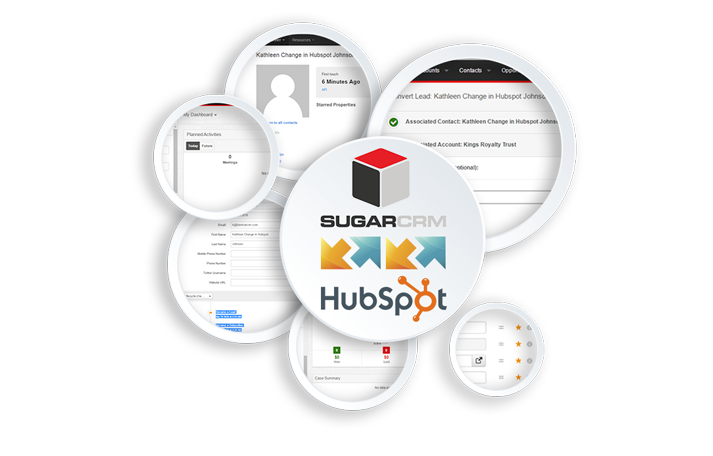 This integration brings the vital HubSpot data and features to SugarCRM to help you automate your
sales and marketing.
Main Purpose: Sync data securely to gain marketing insight, view accurate reports, close sales and track all of your clients' updates in both HubSpot and SugarCRM simultaneously. Identify your most effective marketing and sales efforts to convert leads and retain customers based on their responses.
Features of Integration:
• Send better-qualified leads to your sales team by joining your custom marketing efforts with your CRM. Install the integration on SugarCRM or the client's server for optimal security.
• Integrate your lead pool with your contact list, no more manual imports or missing data. Sales reps spend more time selling, less time creating client profiles.
• Benefit from accurate, realtime data and reporting for each of your leads created in HubSpot and synced to SugarCRM.
Features of Solution:
• View and edit any HubSpot property from SugarCRM, while storing your data safely. Convert SugarCRM Targets to Leads, update a lifecycle in HubSpot from SugarCRM, edit any SugarCRM or HubSpot field and your changes will update in both automatically.
• Track email communication from the source. Identify your most effective campaigns, view conversions, and communicate directly with your clients.
For more information on this module, make sure to visit our micro-site and contact us.