Product Description
If you have an on-line store you probably wondered how you could create a link between Magento and SugarCRM where the information introduced on your website could be transferred into SugarCRM. The new application released by Danmar Computers creates a sync between Magento, the open source ecommerce system and SugarCRM. In short, with the new module, when a customer registers in Magento, that customer will be synced with Sugar CRM as a new lead, and when the customer completes the checkout in the store the lead created in Sugar CRM will be converted into an account and a contact, adding the address and the phone numbers from the checkout form. In addition, the module will automatically create a lead for each client which will be converted into an opportunity and in which all the ordered products will be added.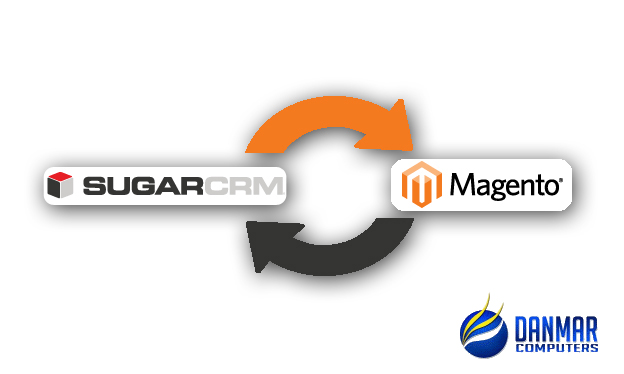 A new customer on the store`s site can create an account to purchase some items or just to subscribe to the newsletter, offers. After finishing the registration form and hitting the "Submit" button, creating an account, the entered data will be sent to the SugarCRM instance and a Lead will be created.
If the customer continues with a purchase of some items form the store, on the last step of the Checkout form, upon submitting the order in the store, all the data will be sent to the SugarCRM instance. The created lead, mentioned earlier, will be updated with the new data from Magento (addresses, phones etc.) and will be converted creating an Account, Contact and Opportunity*.
If the customer does not create an account prior to an order or doesn't want to create one, submitting the order as a guest, in the SugarCRM instance a lead will be created and afterwards it will be converted.
The ordered products will be added in the Opportunity, in the tab "Magento Products". All the products will be added also in the "Magento Product Catalog", in SugarCRM , if they do not already exist, in order to keep track of them and to create reports and graphs.