Product Description
If your company uses a CRM platform to manage communications with its customers, data usually flows one-way: a company representative updates the CRM instance with the customer's information.
But a successful communication involves two parties. So what happens if the customer were to access the platform, but without actually seeing the whole of it? What would result is an intermediary access point, which is online on the web and connected to the SugarCRM instance at the same time.
Portals are created for existing SugarCRM users and are used by their customers (leads, contacts, accounts, opportunities) for specific purposes, like purchasing products, enrolling for courses, updating contact information and so on.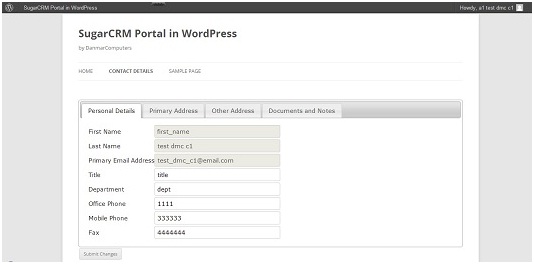 By giving customers the visibility of certain fields within your SugarCRM instance, you empower them to change what they see fit or fill in incomplete information about themselves. The advantages are as follows:
– Data which clients input on the portal is synchronized with the CRM platform immediately, thus saving time and resources
– The flexibility of the portal allows the customization according to business type, eg: academic organizations, insurance companies etc., and type of SugarCRM module (lead, contact etc.)
– No more lost or incorrect information: data comes straight from the source
– Clients are given a sense of control and involvement in the company's activity and the way their information is managed
– Clients don't need a SugarCRM license: just a web browser and login credentials for the WordPress page
– Customer support is improved, by constantly monitoring clients and their cases (if the portal is set up as a self-service platform)
– Existing leads can generate further sales opportunities.
Read more about this type of portal on our micro-site here.